After noticing the gorgeous Barry M Nail Paint, Peach Melba in Boots the other day I've been dying to try it out and last night was the night. It's quite strange but recently I've gone nail polish free which is unusual for me so it felt nice having bright, colourful nails again. I love them. The application was perfect and after only two coats I was left with a bold opaque colour. It has worn slightly during the day which is to be expected really as I have been a busy bee, but I think they will still look fine for a few more days.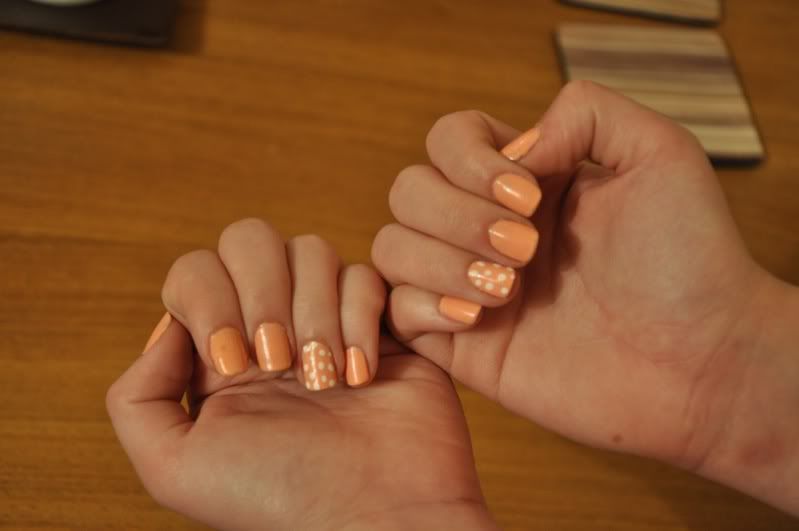 I've been a huge fan of accent nails for quite some time but instead of choosing a different colour (because I love this one so much!) I opted for polkadots which I am equally obsessed with. I've had so many compliments at work today so I think Barry M's sales will have increased slightly once again. I think this has got to be my new favourite summer colour.
What nail varnish are you currently sporting?
Speak Soon,
Katie
x