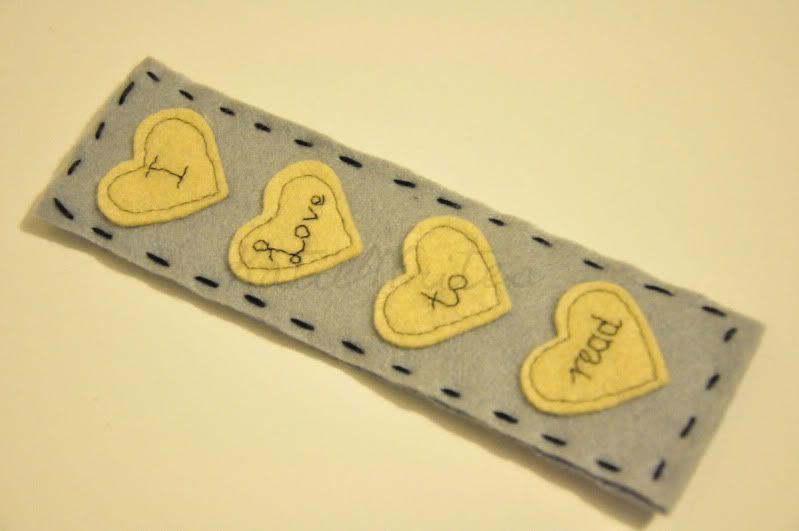 I've spent the last few hours stitching away to create this lovely (if I do say so myself) bookmark. For a friend's birthday. I had planned on giving her a set of books, well what could be better than books but books and a bookmark? Obviously knowing Katie, this had to be handmade. So I got my thinking cap on a this is what I came up with.
On the back I stitched... 'I'm handmade.'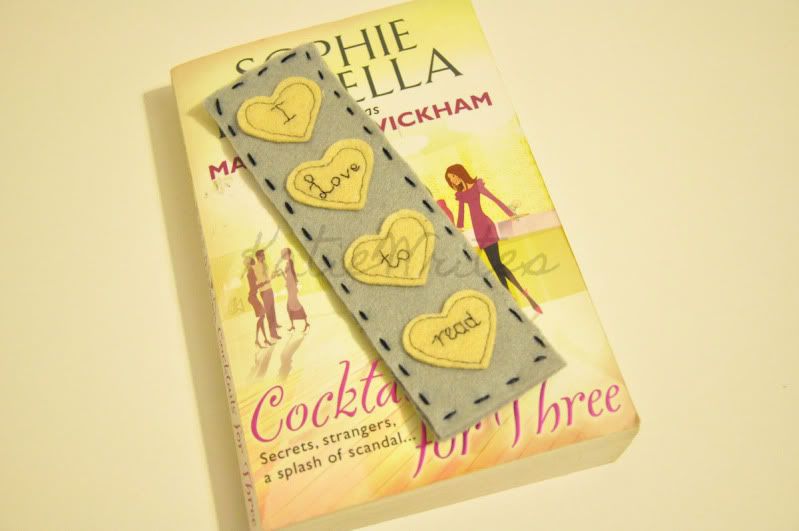 I really hope that she like's if, but if not I could happily take it off her hands. haha.


I'm going to make many more of these now, and will be adding them to my shop once I set it all up. I cannot wait to set up my shop up but I want to have a collection of ideas and pre-made items before I start my venture. I'm so excited and loving every minute of the 'making' process.
Hope that you are all as excited as I am
Speak Soon,
Katie
x