Over the past few weeks I've been spending a little bit of money. Not too much that would break the bank, but I've definitely picked up some lovely bargain items, and to be honest I've not actually spent 'real' money. All the online purchases were paid through PayPal (the accumulated funds coming from Ebay sales) and the rest were bought with my Boots Advantage Card Points. Win, win!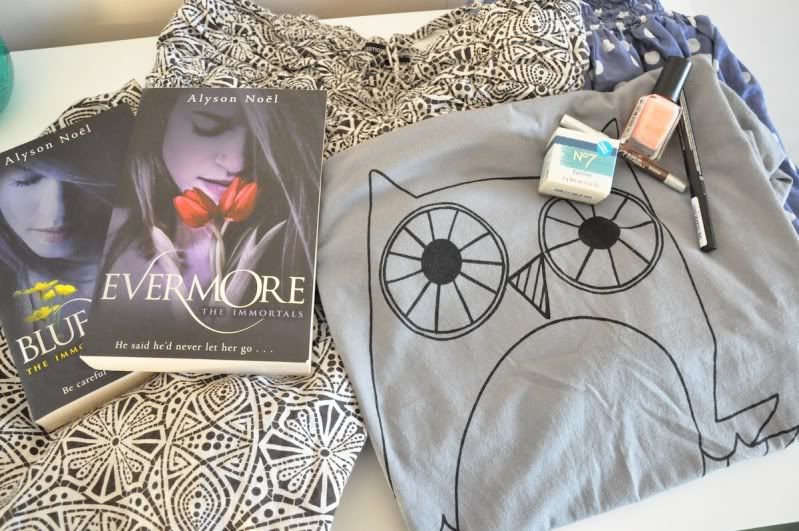 I know that you can see some books, but don't worry I've not broken my
30 Book Challenge
already, these were the few I mentioned
here
that were on their way (they just took forever!)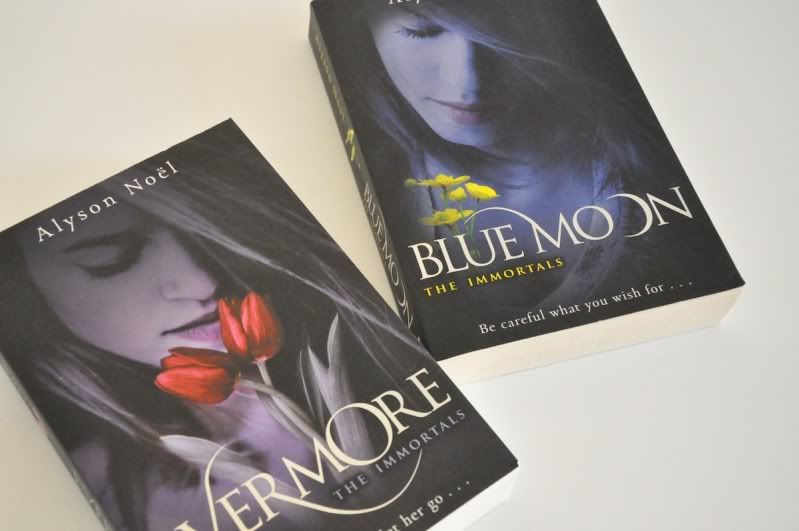 I love teen-fiction as you've probably noticed by a few of my book reviews,
here
and
here
, so to find these for the bargain price of £5 including P+P was just great. I can't wait to get started with these but I have got a few I want to read first. I'm sure you'll see my opinion of them in a upcoming book review soon.
Next up is the make-up! Now I used to be obsessed with make-up, always desperate to try out 'that new product', but over time I got over it and only really buy the necessary items. And these are obviously necessary! haha.
♥
I've been after a good black liquid eyeliner for years and have heard such great things about the Collection 2000 Extreme felt tip liner, so I had to pick it up. I tried 17's version a while back now and though I loved the application I found it transferred
so
easily and left me with a rather lovely dark patch in my crease... not a good look. I've already swatched this and so far so good. Cannot wait to try this out tomorrow.
♥
I spotted Barry M's Peach Melba in Boots the other day and just had to pick it up. Since then I've noticed that the whole blogging community has had the same idea. I love the colours and it's just perfect for those summer months we should be getting. Also it seems perfect for my super pale skin.
♥
Finally I picked up this Urban Decay 24/7 eyeliner from a blog sale and I love it. It love the colour and I love the fact that it lasted all day. Plus it was only £1.50! Bargain.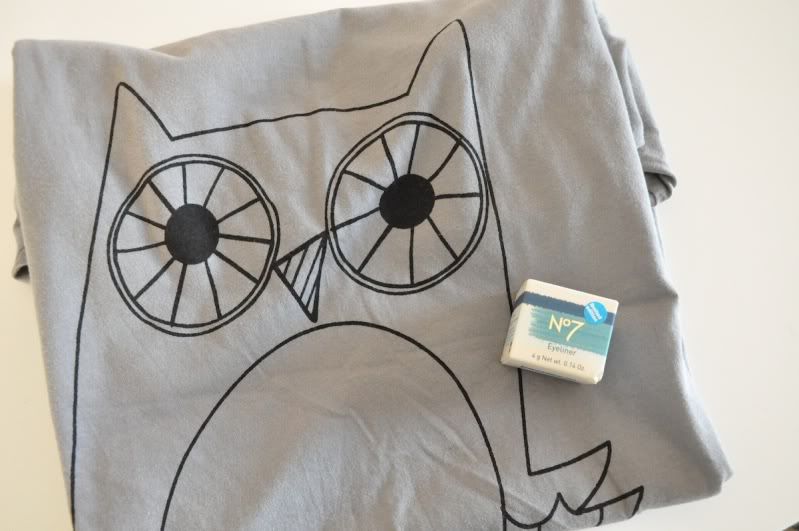 I love this t-shirt! As soon as I saw it in
Jessica's
blog I knew I had to have it. It took a while to get here but as a very kind and very unexpected gesture she popped in a No7 gel eyeliner in turquoise. I was so shocked. She didn't have to do that, but secretly I am so glad that she did. Go check out her
blog
because she is amazing, and so, so pretty!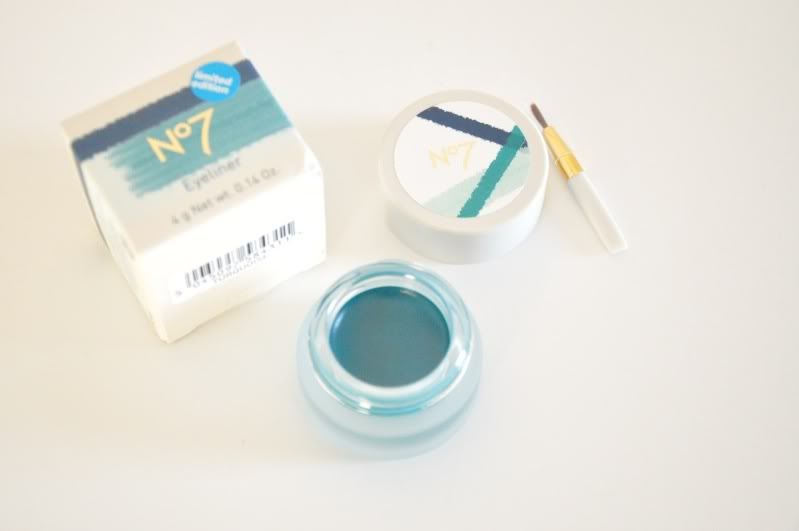 I cannot wait to give this beauty a try. So far I've only swatched it and I love the colour, but I want to see how this beast works.
Just look at that top! I know you want it too!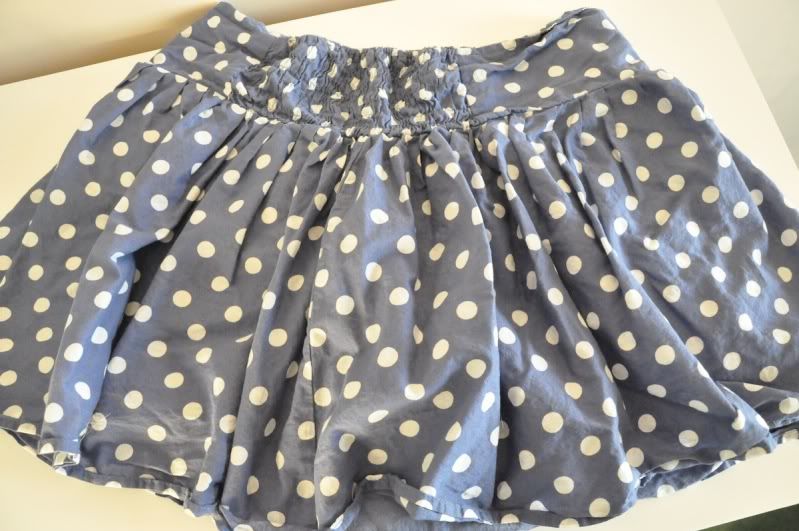 Next up were my Ebay clothing buys. The polkadot skirt above is just so cute. I think I won this for £2 including P+P which is amazing. And below is a Primark dress from ebay that I got for less than £5. I know that you can get these type of dresses new for £5 but sadly I'm not a size 6, which are the only sizes they ever have in stock. Expect to see these in an outfit of the day, more than likely teamed up with leggings.
Hope you enjoyed my little haul.
Speak Soon,
Katie
x