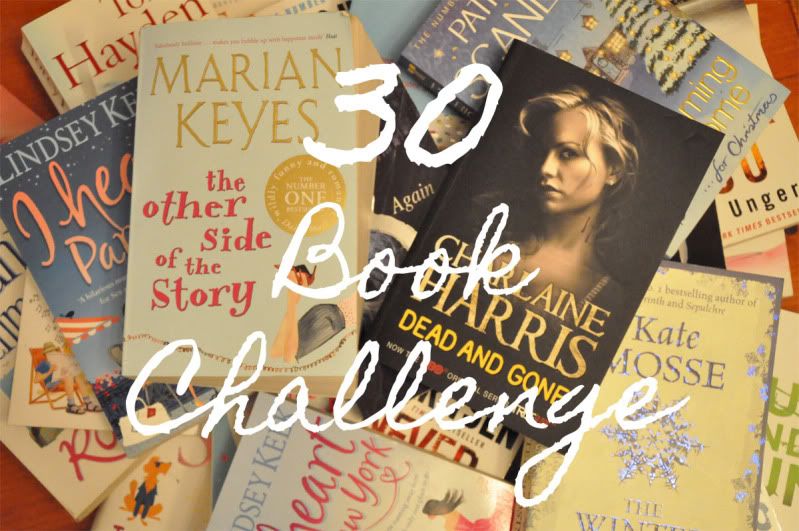 I'm sure that you have all heard of the 10 pan challenge, well who hasn't? Well the concept to my 30 book challenge is pretty much the same. I've come to realise that I have a lot of books. Well that's an understatement! Every month I seem to add to this collection, and though I only ever buy books that are on offer this really does add up. I now have enough books to last me a year... at least.
So my 30 book challenge was born. Now bare in mind that so far this year I have only read 13 books, this challenge could last a long time. There are still some books I want, but they will still be there once my book challenge is over. This is going to be hard... sounds pathetic doesn't it?!
I'm hoping that this challenge will not only curb my spending habits, but encourage me to read more. Wish me luck!


Anyone else fancy joining me?
Speak Soon,
Katie
x