I've had a few days off from the blogging world which has been quite refreshing. It's also quite nice to think that I've got tons of blog posts to catch up on. Though I say that, I couldn't actually keep away from making a few slight changes to my blog. I've also created a new blog button just incase any of you guys want it.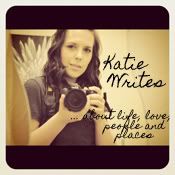 I'm rather proud of my minimal HTML skills.
In other news I spent the whole evening hunting down copies of Glamour magazines for the free Benefit products, and I am proud to say that I got all three. I'm chuffed to bits. They did take me a while to track down but I got there in the end.
I mainly wanted to try out the high beam as I love a good high light. I don't suppose that this will last me that long, but it will help me make up my mind on whether to pick up the full size version.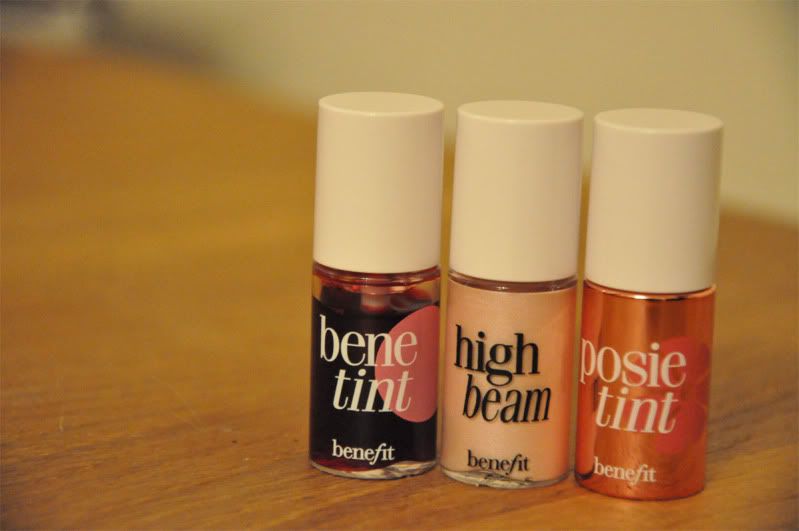 The other two I think will last forever (unless I spill them, which I probably will) as you only use a little bit at a time. I already had a little play with them but I cannot wait to do my make-up tomorrow so I can give them a proper try.
I love, love, love Glamour magazine and their freebies. I just wish that something could be done about the packaging so dirty rotten thieves don't steal all the free gifts. Grrr. At £2 a magazine what low life feels the need to steal?
Ooh and just one more thing, is anyone else having problems viewing followers, or even following new blogs? It's driving me nuts. At least I can use the blog bar at the top of each page to follow new found blogs, but I would like be able to see my followers, especially new ones. I find a lot of new blogs by clicking on my new followers and at the moment I cannot do this. Sad times.
Hope you all have a great weekend.
I've got three days off now, so I'm rather excited for a lie in.
Speak Soon,
Katie
x
♫ Currently listening to Mike play Japanese Boy - Aneka on the guitar. I love that song!