My Nanna turned the grand old age of 89 on June 10th, so to celebrate we took her out for a meal. Three generations of women sat around one table means the world to me. She spent her actual birth-'day' in the Isle of White which is where she was born and spend her childhood, before moving to good old Yorkshire to start her married life.
My Nanna was her usual cheeky self and we ate, laughed, and joked all afternoon. I love spending time with her, and the more time my Mum and I spend with her, the more we begin to realise where our sense of humour comes from.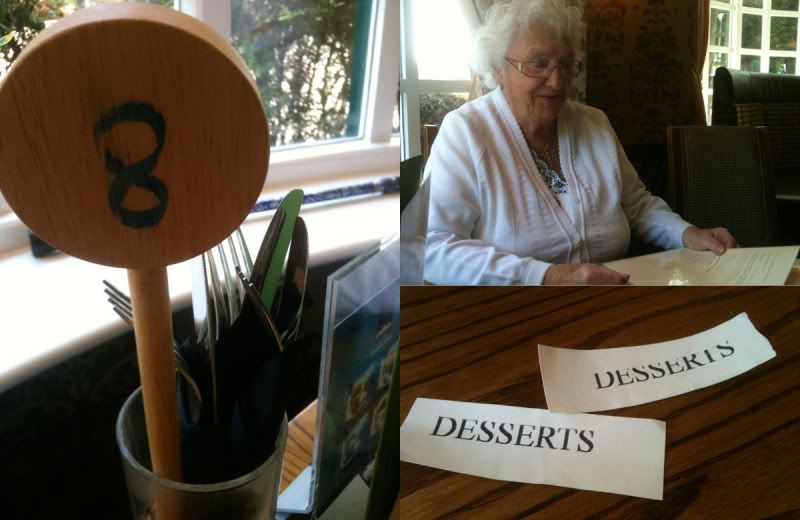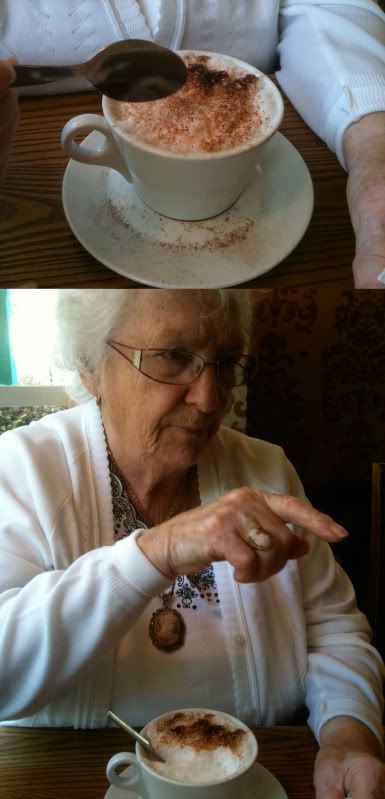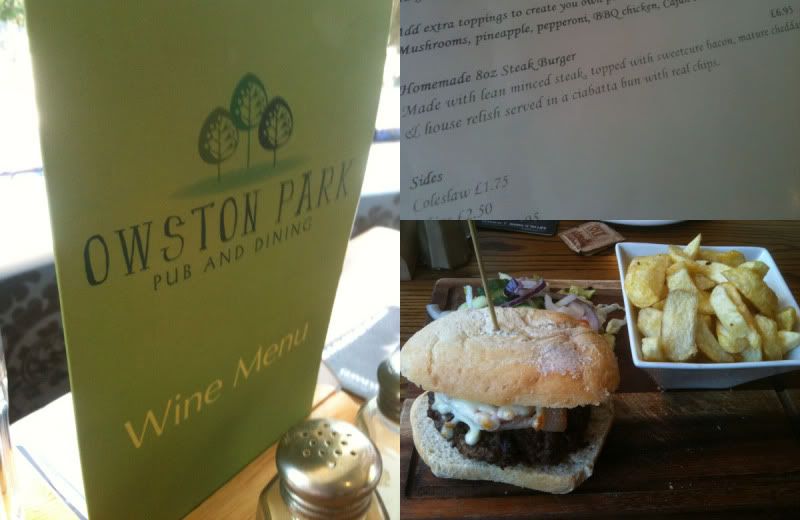 I enjoyed a beef burger (as usual) with cheese and bacon, Nom Nom! My Mum and Nanna both enjoyed scampi and chips. I must admit that though the food was amazing we wont be going back. I just think that it doesn't take that much of a effort to be nice and friendly, so I would prefer to give my custom to somewhere else. Yes I am a mardy moo. haha.
We popped into Morrison's on the way home. I don't know if it's just that Monday feeling but there are so many grumpy people around today. This then lead to my Nanna muttering that the cashier could 'kiss her arse' under her breath, which lead to my Mum and I bursting out in fits of laughter. I love how old people just say exactly what we think! She then ran through those moving doors that they always have in Morrison's. Yes you know the ones. They terrify me. I've never seem my Nanna move so fast. Both my Mum and I have said that we're going to have to get her a trolly for Christmas. haha!
Hope you all had a lovely Monday, we definitely did.
Speak Soon,
Katie
x