Today I just finished reading my Point Horror book that I picked up at our local car boot sale. (The first book from my 30 Book Challenge.) I'd forgotten just how much I love these books! Now I'm not going to write a review on this because with Point Horror I tend to generalise them, even through so many different authors make up the collection. At first I did struggle with the 'he said, she said' writing style but it didn't take me long to settle in and enjoy the story. I would recommend that if you come across Point Horror books, pick them up, because if you've never read them you will love them, and if you have read them you will know what I'm talking about, (then send them along to me. haha.)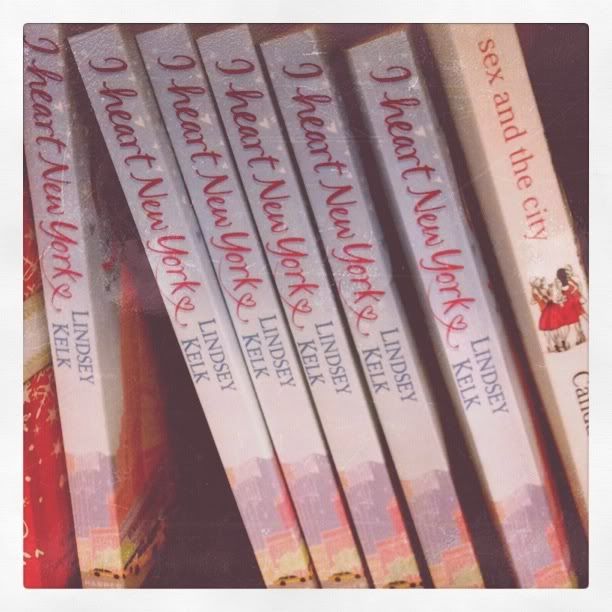 I've picked up I heart New York to read next, and as you can tell by the picture above, we have no shortage of free copies of this book at work. I'm sure that everyone bought Glamour magazine for the free book, then nobody actually read it. Odd, but at least I got a free copy, whoop whoop! By the way this book was a free gift in Glamour magazine almost a year ago now. haha. I was actually thinking the other day that it's almost that season again where all the free books start coming out, and because it's free with a magazine I don't think that conflicts with my 30 book challenge. Hmmm...
Anyway, I'm off on a course at work tomorrow, which I'm not looking forward to. I don't enjoy situations like that where I don't really know what to expect. I can deal if I'm with someone, but if I'm on my own it just feels odd. Wish me luck.
Speak Soon,
Katie
x