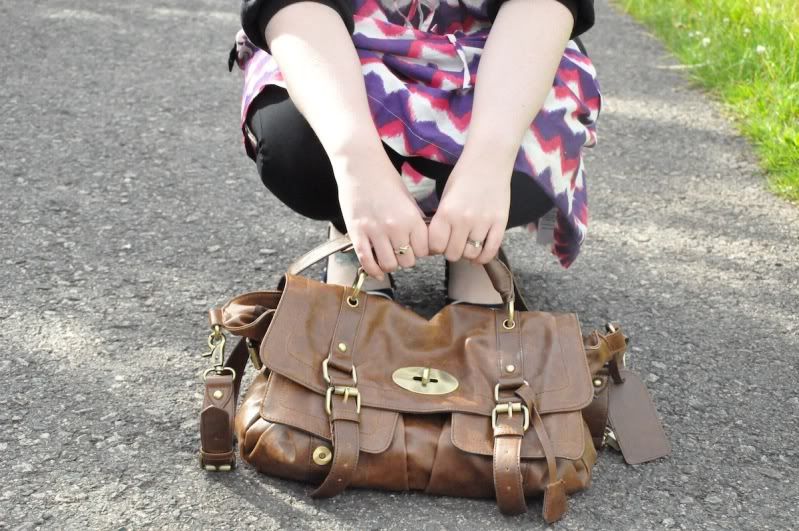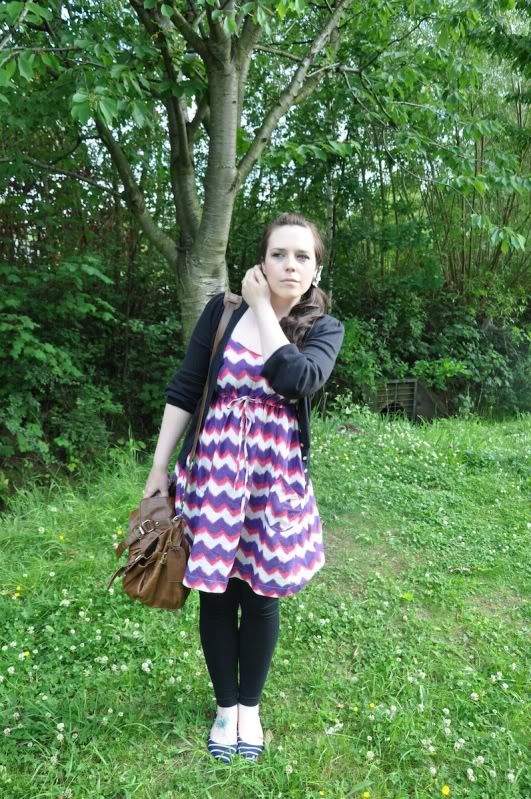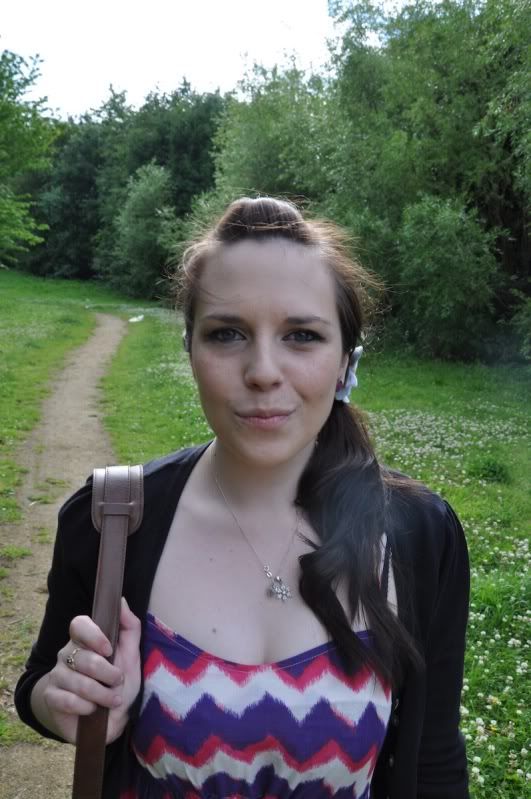 I picked up this
dress
in New Look a few weeks back for about £3 I believe, but have not had a chance to wear it, until today. I absolutely love it. It's so comfy and colourful. I did originally put on the one from my
ebay haul
but I'm not 100% sold on it yet so I changed. It may have to go in the to sell pile, but I'll give it a chance first.
Today we headed out to pick up our newly repaired car. We're very impressed as it only cost us £70 and that included repairing our exhaust. We've now found a reliable garage in our area, which apparently is very hard to find. Is it one of the strangest feelings to hand over your car keys to a complete stranger even if they do own a garage, but all turned out well in the end.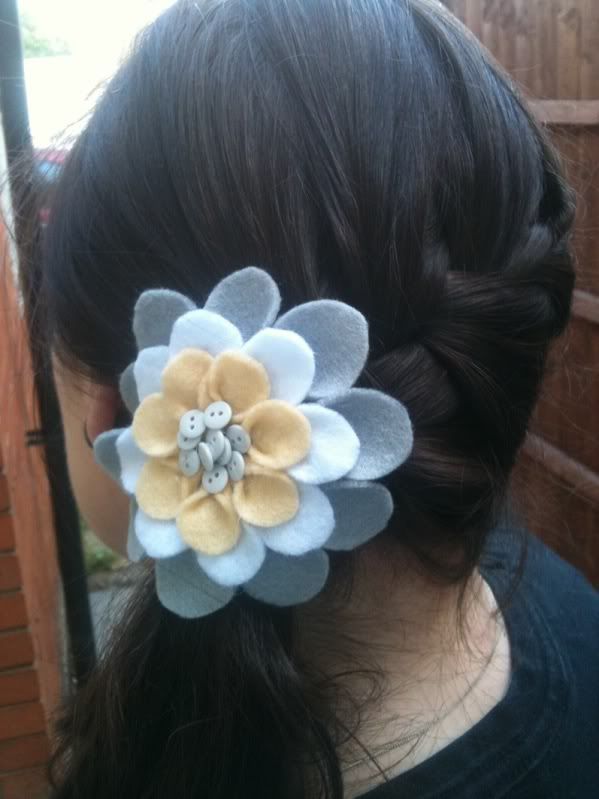 I finished making two more bookmarks today and a hair clip. I'm slowly but surely building up stock for my shop. (Though I've already called dibs on the hair clip as you can tell by the pictures above.
My last post mentioned how our bad luck comes in threes, well I must have been wrong as our fourth thing broke last night - the kitchen tap! Which then led to our first married argument as Mike attempted to repair it at midnight just as we were heading to bed. We're ok now though and still laugh at the thought of it. It's funnier still that every time we want to wash our hands, visit the bathroom or anything at all water related we have to run into the garage to turn on the water supply to the house. haha. It turns out that the tap is unrepairable and we need a new one, but that will have to wait until payday. One day we will learn to have a little bit of money behind us, but until then we'll just plod on.
On a plus note we did pick up some cat and dog food on offer. I love bargains. Oh and Mike did treat me to the cutest pair of slippers ever, but you'll have to wait for my next post to see them. (I know, I know, I've just mentioned how skint we are but then bought some slippers, but in my defence they were only £5 and you definitely cannot get a new tap for that price.)
Hope you've had a lovely Wednesday.
Speak Soon,
Katie
x