I should be at work right now, in fact I should have been there at 9am, but I'm not. I'm sat at home with a poorly car outside. It sounds awful and it partly is, but at the same time I was very lucky. My accelerator cable snapped at I was travelling at 40mph on a dual carriage way. Luckily I was in the fast lane (not normally a lucky place to be as your car breaks down) next to a turn off, with no traffic on the opposite side of the dual carriage way and with quick thinking I made it down a side road as my car was slowly dying.
I'm pretty impressed with my parking skills, so obviously I needed to take a picture.
I phoned Mike, I phoned work, I phoned my Mum, and then I phoned AA. Pretty normal order of priority there. haha. I was informed that the AA would be with me within the hour so I sat back and waited. I was pretty impressed when they tunrned up within 30 minutes, and temporarily fixed my car so I could get home.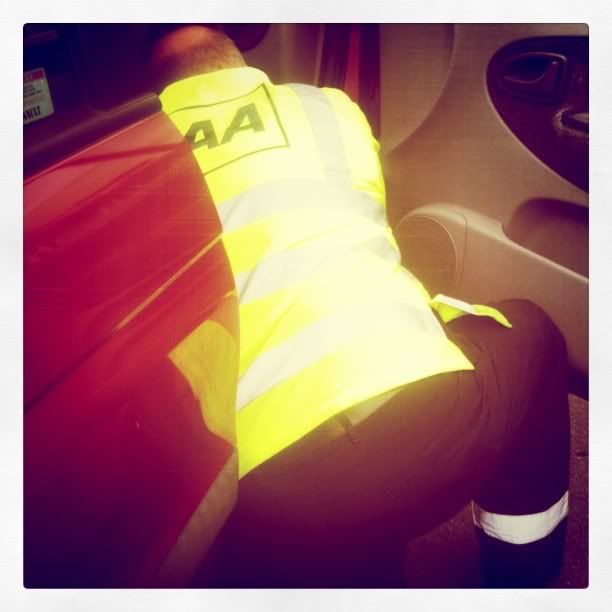 I phoned work and requested today off as a holiday day, and surprisingly my request was granted. We're on the way to a local garage to get our lovely car fixed. Keep your fingers crossed for us that it doesn't cost too much.
Speak Soon,
Katie
x
P.S The first two bad things were:
♥
Our TV broke... well sizzled.
♥
Our exhaust blew... which still needs to be repaired.