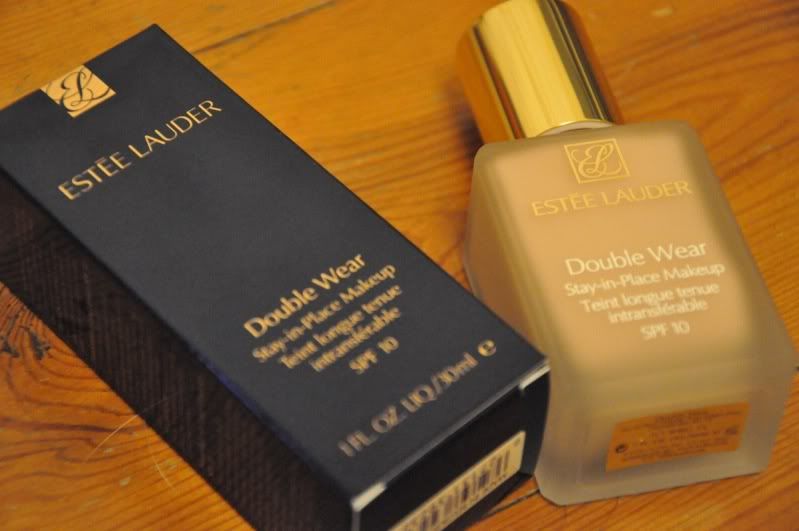 Today I nipped into Boots to pick up my foundation, Estee Lauder Double Wear, and having the typical pale English skin my shade is Shell. Over time I'd managed to save up my advantage card points so technically I picked this up for free. I am slightly disappointed that I didn't get to spend my points on anything more... fun, but look how she wrapped it!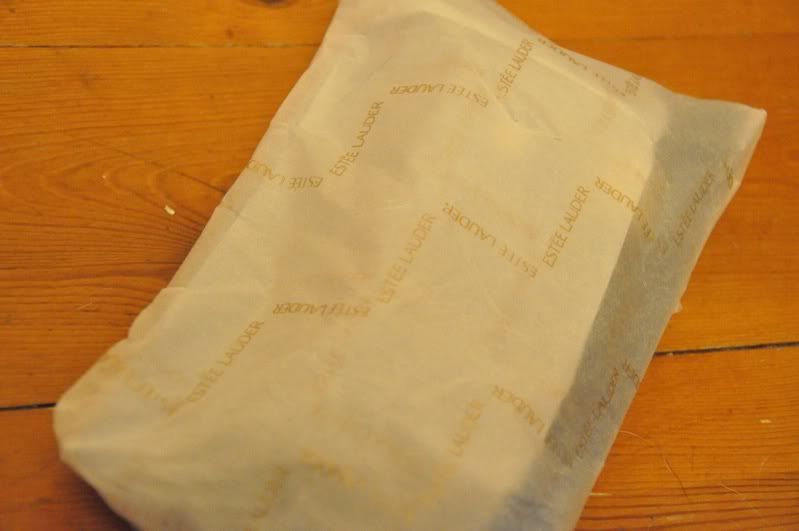 Ok, it doesn't look that special in the picture, and I'm guessing that they normally wrap their products like this but I love it! This is my favourite foundation ever. The colour match is fantastic, though it does darken slightly the closer to the bottom of the bottle you get, which is not a good look. I asked the assistant about this and she recommended to make sure that the lid was securely tightened after each use, so I'll see how that goes. Fingers Crossed.
I've applied this foundation both with my fingers and a foundation brush, and though I prefer the finish with a brush I've been using my fingers to prevent wastage. You see a major downside to DoubleWear is that it doesn't come with a pump which means a lot of product is waisted until you get used to it. Unfortunately I'm not used to it yet. haha.
I would recommend this foundation to anyone, in fact I have, at work, and two people have already bought it and fell in love. I should be working on commission. The sales assistants are also so lovely and helpful so definitely go along and ask for a tester... which alone will last you 10 days! Bonus!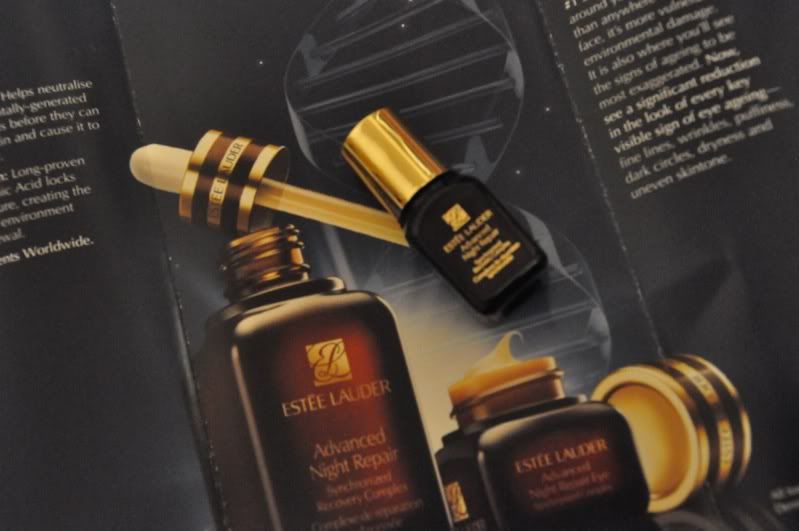 She also gave me a sample of their Advanced Night Repair, which I'm looking forward to trying. It's a very light moisturising liquid which absorbs so quickly into the skin. It comes the cutest little bottle, but you only need a tiny bit so I'm sure this will last a while. (The full size is obviously much larger.)
What's your go to foundation?
Now I've found this I can't ever think of changing, but it is quite pricey.
Any cheaper alternatives would definitely be appreciated.
Speak Soon,
Katie
x