These Boots Are Made for Walking... But Not in the Rain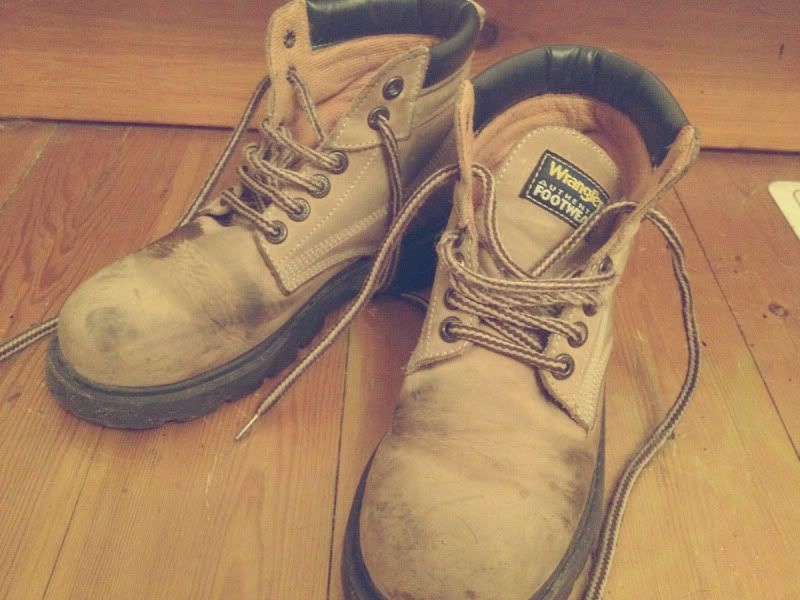 Home at last after a dreary, wet day. Both Michael and I had a day off work, and it was lovely to spend it together. It was a day full of errands, including doctors appointments, food shopping and trying to get our car fixed. We met up with my Mum on our travels and also took a trip to the library to pick up a few reads. I picked up a Sookie Stackhouse book that I am yet to read, and Dexter. Though it turns out that the Dexter book I chose is quite far along in the series so I cannot read it yet, which is a bit of a shame.
We ended up at two garages in an attempt to fix our car (I feel like I need a name for her) after the first one quoted us £140 but said that he didn't really want to do it. Quite odd, and extremely poor customer service, but I guess that they don't deserve our hard earned cash. The second garage was slightly more expensive at £160 but at least they were polite. So it looks like it's going to be an expensive job. But on the plus side since our New Years Resolutions of eating better, which turned into a no takeaways rule we seem to have more money left at the end of each month, (though there hasn't even been one yet, but you know what I mean. haha) so we now have a little bit of emergency money... for once.
Now Millie's outside having a toilet break before bed, Michael's drifting off in front of the TV, and my boots are drying out under the radiator ready for our walk tomorrow. I'm really enjoying this photo challenge, and though some days can be difficult and slightly dull, I'm loving that it's turning into my online diary that will hopefully give me great memories in the future.
Katie
x