Snow Idea Of A Title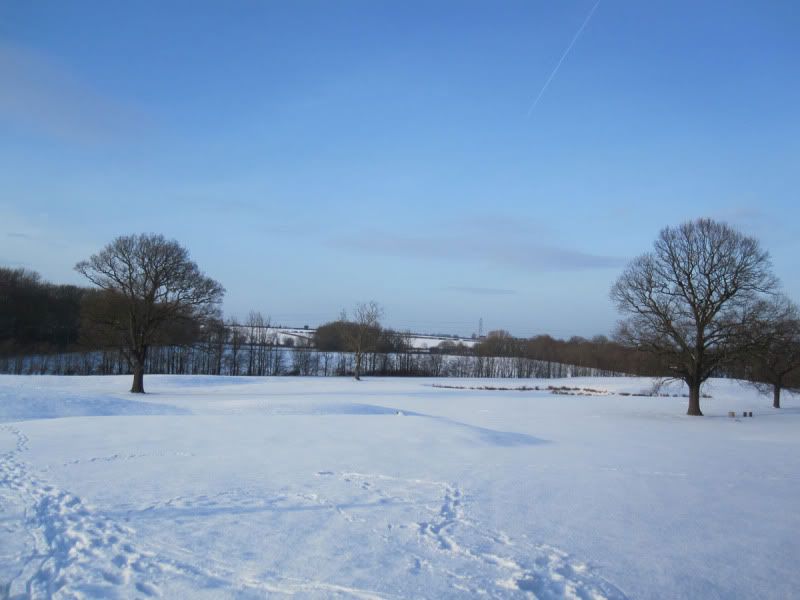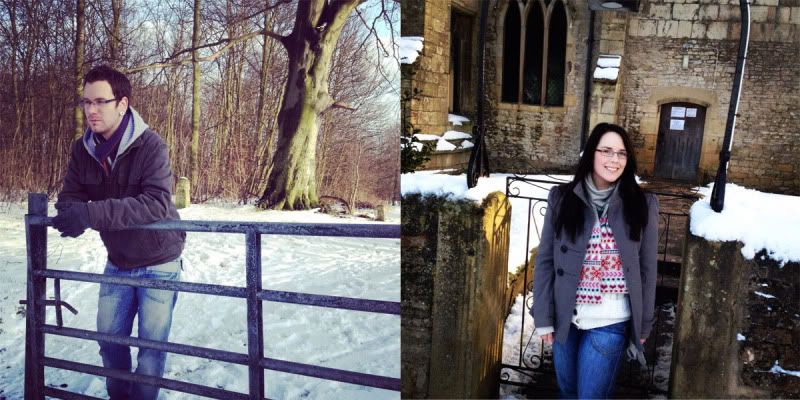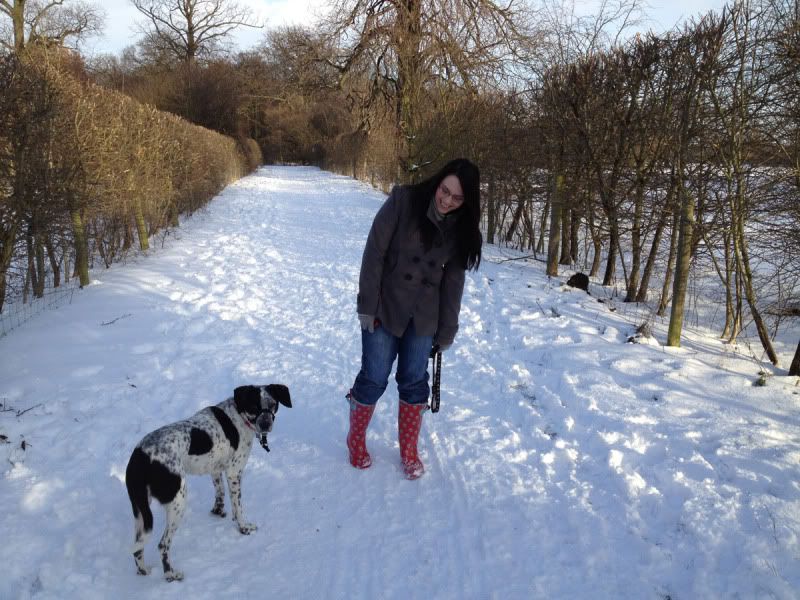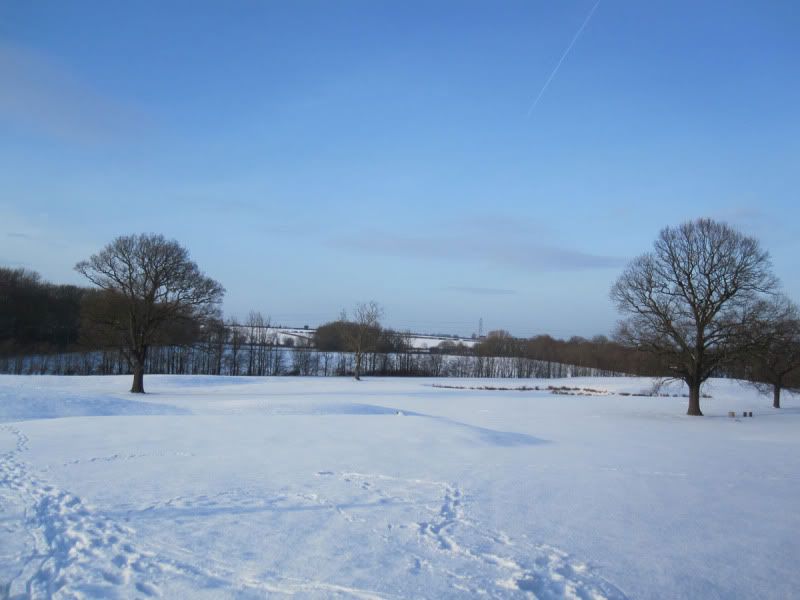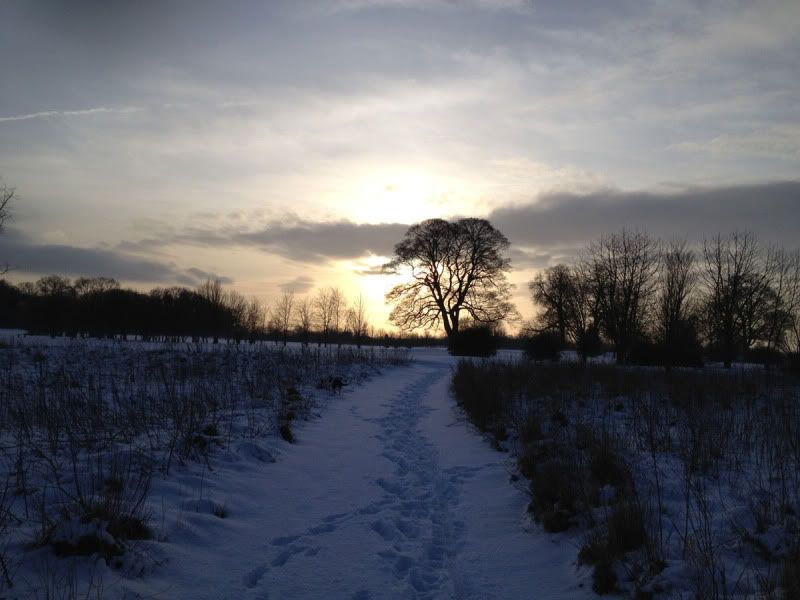 The first snow day of 2012. Blogs are full of wonderful pictures of people having fun in the snow, facebook is full of the same and I love it. The only thing that comes close to having an amazing snow day, is watching other people enjoy theirs. After a lovely lay in followed by breakfast in bed, made by my wonderful husband we wrapped up warm and headed out on our daily Millie walk. Any Sunday that Michael and I have off work together we like to go somewhere that little bit special so we went to one of my all time favourite places. The walk is beautiful in any weather but especially spectacular covered in snow. Oh and if you didn't guess this walk is my all time favourite place, i have no specific way to describe where it is.
The path itself leads through the middle of a golf course and comes out in a little country neighbourhood which surrounds the church where Michael and I were married, and also the place where my Granddad rests. Today was the first time we'd visited the church since our wedding day and all my memories came flooding back. We even recreated a few of our wedding snaps. haha. We also tidied Granddad up a bit so he could see the snow rather than being covered in it.
Heading back home we decided to cut across the golf course (naughty naughty) where the snow remained untouched. Well that was until Mike, Millie and came came bounding through it. Though it did turn into one of those never ending treks where we thought we'd never make it back to dry land, but after 5 minutes of trudging through thick snow we made it to the road.
In the end we walked a total of 3 miles and we all felt it. Millie's feet were that cold she couldn't even put them down at one point. Don't worry, once we got home her needs came before ours as we warmed her up before we made a cuppa to do the same for us.
Days like these remind me of the type of things I'd miss if we were to ever move house, having such beauty practically on our doorstep.
Can't wait to see what's in store tomorrow.
Katie
x