Today I wanted to crack on with my felt moustaches, instead I found myself creating personalised felt bunting. I've made these as a gift for a friend but I'm definitely going to add these to my shop once it's up and running because, well I blooming love them.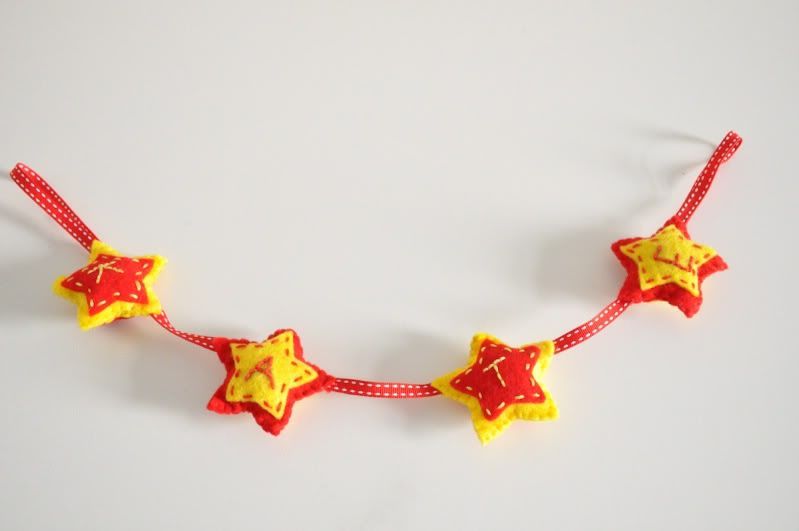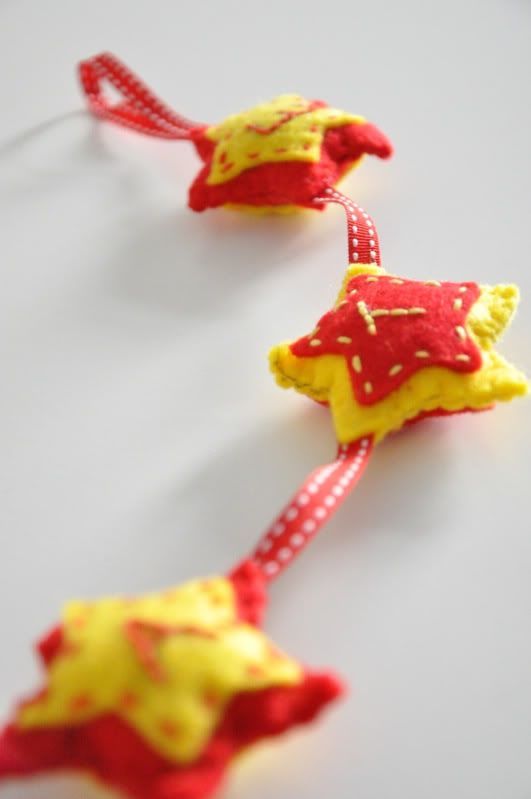 I think that these would be perfect for children, either on bedroom doors, bed frames, or even over babies cots/cribs. I also think they're great fun for adults too, I'm definitely going to be making one for myself. Ooh and wouldn't Bride and Groom ones be just the perfect cute addition to any wedding reception?! Obviously not in such bright vibrant colours though.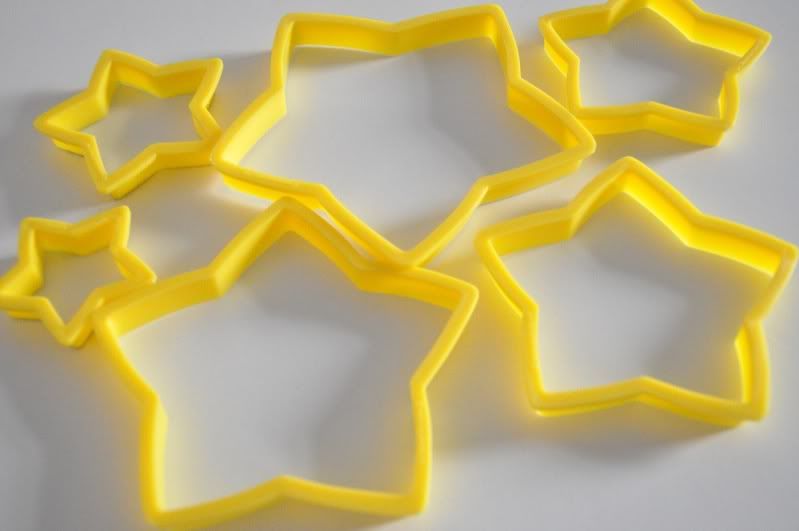 I also picked up these stencils (well cookie cutters.. shhh!) a few weeks ago but never really got around to using them, but they are great. Perfect sizes, and I don't know if it's just me but getting a perfect symmetrical star shape is a nightmare. Oooh and today I found all the bits for my felt moustaches, who knew that doweling was so expensive? Well I do now. Hopefully I'll be able to get it a little cheaper next time, but for now I'm just going to have fun.
Speak Soon,
Katie
x