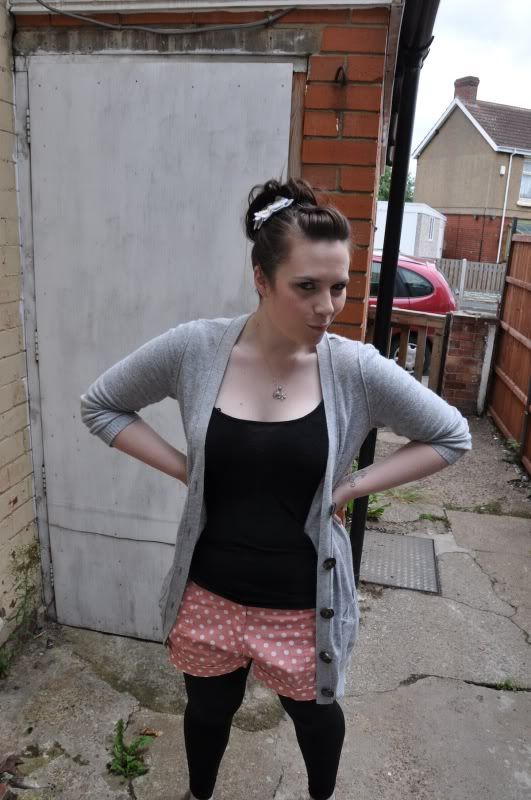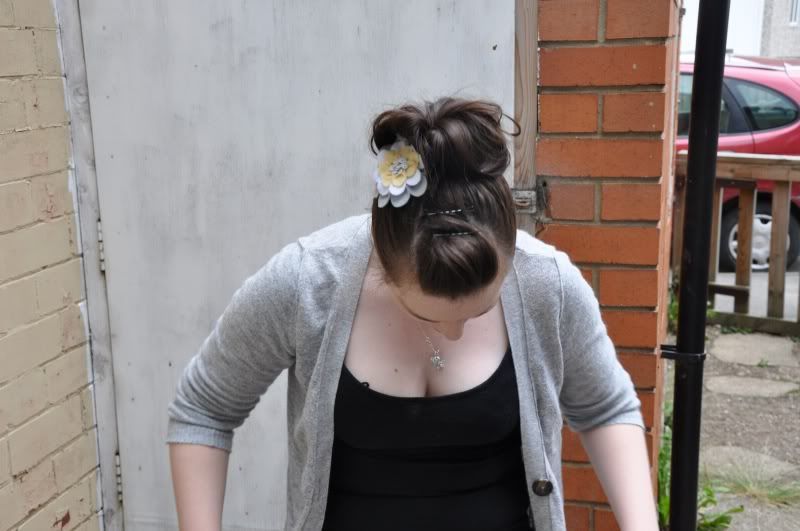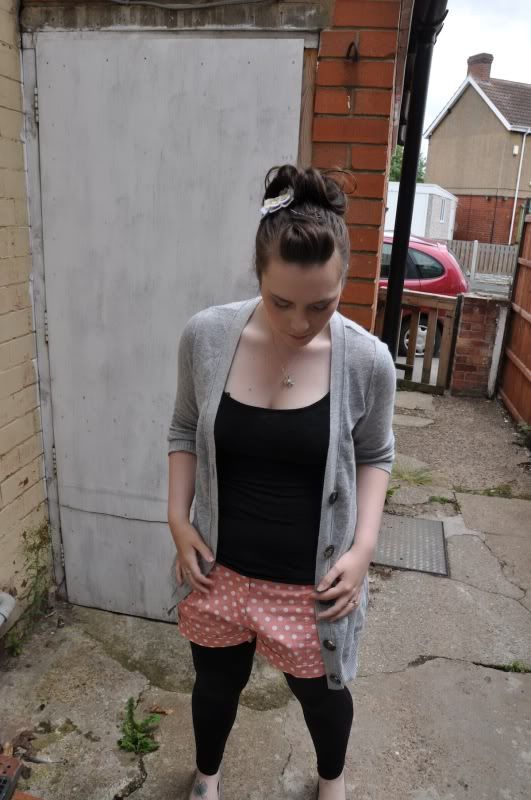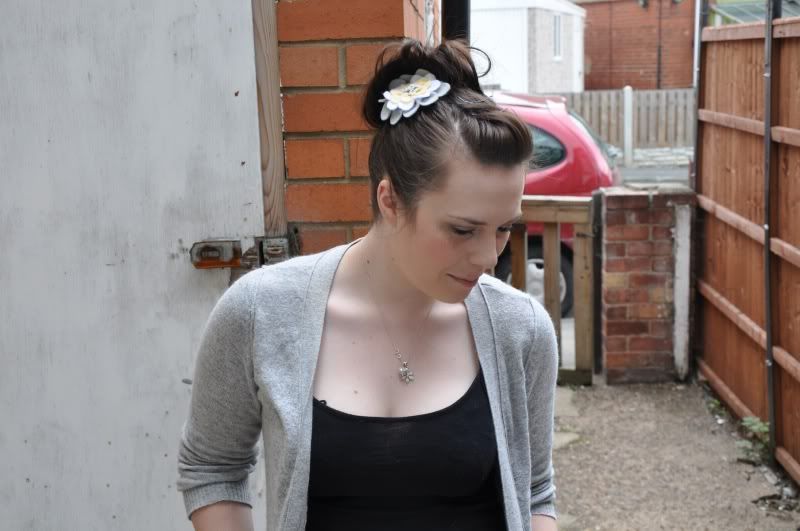 I picked up these shorts from Tesco's 50% sale for £5. I ordered them online and within a week they had arrived safe and sound at my door. I love the colour and knowing me and my love for polkadots the pattern is just perfect. I love how my new shorts also match my nails
here
perfectly, which also means if you have Barry M's Peach Melba you know what colour these shorts are. Yay!
I just wore my hair up high in a scruffy bun with the addition of my favourite hair clip. I love scruffy/messy buns. I usually wear this hair style to work when I really cannot be bothered with anything more complicated and strangely it always gets the most complements.
We decided to take a few pictures before heading out to Hobbycraft for some felt for a few projects I'm planning. I'm not the hugest fan of hobbycraft but they do have a larger selection of colours than anywhere else I know. If anyone knows of any other places that have a good supply of felt I would love to know, either stores or online, I don't mind either way.
Mike's First OOTD is up soon. haha.
Speak Soon
Katie
x