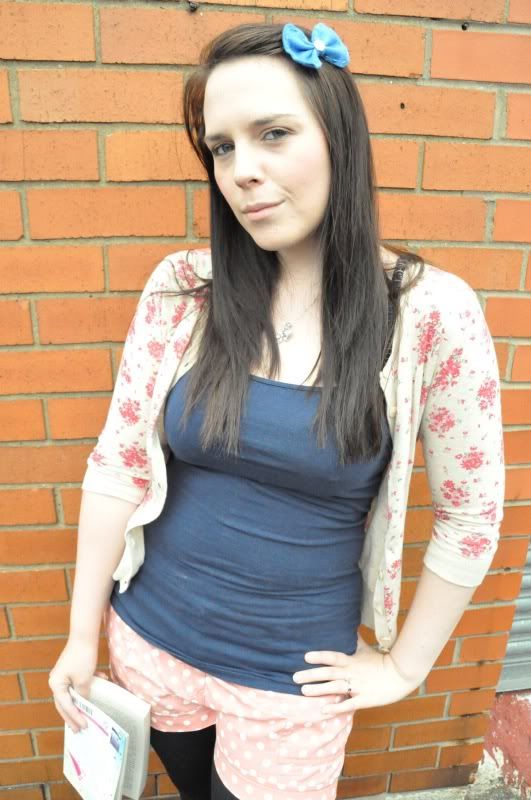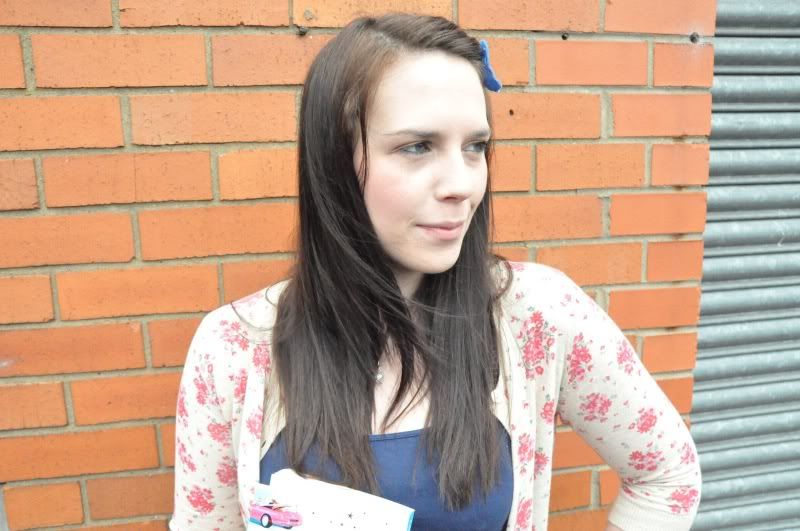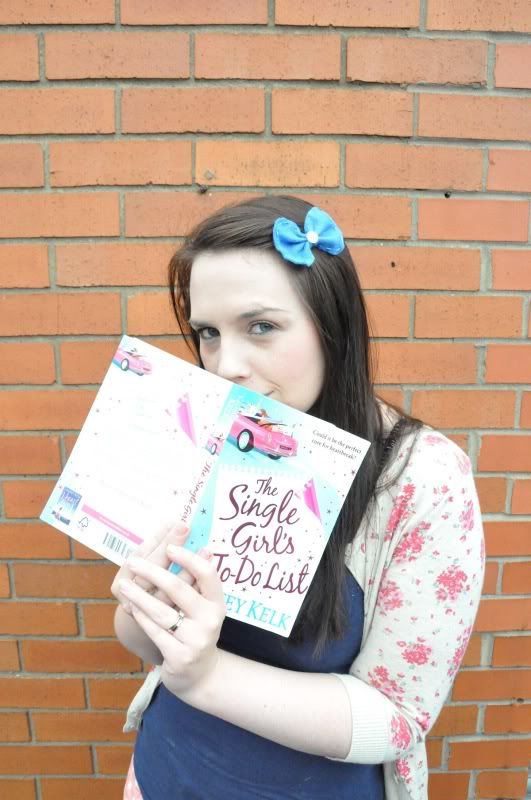 We headed off to the folks today. We missed Sunday lunch as my Mum phoned to tell us that she 'knew how much I liked my sleep' so instead we were invited to 'tea', which was ham and homemade chips. Nom Nom. It turned out that the ham was orange ham. Yes you read that correctly, 'orange ham.' It was awful. I originally thought that it had been laced with washing-up liquid which clearly was a stupid thought. My Dad's home by the way. He's back for about a week to recuperate then off over-seas again. I think when it comes to missing someone you learn to cope, but then when they are back home you are suddenly hit with all those feelings that you fought back. I can definitely say that I missed my Dad. I'm not looking forward to him going again but I'm going to enjoy the time I have. At the end of the day people have it a hell of a lot worse.
On a brighter note, what do you think about the new bow. I rustled this one up this afternoon and I'm in love. I'm now about to open up my crafting boxes and create a few more for every outfit. How sad?! But totally fun. (*cough* Geek *cough*)
Speak Soon,
Katie
x
P.S Today I finished Lindsey Kelk's The Single Girl's To-Do List, so the review will be up in my monthly reads posts. But as a pre-warning it's not that good. In fact I didn't even force it upon my Mum which I usually do with all my favourite books.