It's September now, which to me is crazy, so I thought what better time than now to post an August favourites post? I know we're already on the 6th of the month but the longer I stay in August (blog wise) the longer I can deny how quickly this year is passing. Next month we celebrate Halloween, November we celebrate many birthdays and Bon Fire Night, and then Christmas quickly approaches. Crazy to think about, but at the same time it's so blooming exciting. But for now lets stick with August and get on with my monthly favourites...


First up are my favourite
hair products
:
Garnier Fructis Srtength & Shine Shampoo and Conditioner -
Oh how I love this stuff. I've probably used this shampoo and conditioner for about a year now, and it always leaves my hair in the best condition. I buy it from Asda for only £1 and it's always on 3 for 2. Cheap and Cheerful.
Tigi BedHead After-Party -
I always use this on dry hair after I've styled it to keep those pesky fly aways in check, and as long as I run it through the ends of my hair first it's perfect on the roots as well.
Aussie Miracle Hair Insurance Leave-in Conditioner-
I've been a huge fan of Aussie hair care for years, all starting in my teenage years with one sachet of 3 minute miracle deep conditioner. This spray is one of my holy grail products. I'm actually scared of washing my hair without using this after as I think my hair would end up in one big not. After spaying this I feel my comb glides straight through without any problems. This leave-in conditioner is definitely a wonder product.
Wide Tooth Comb
- Why/how have I gone this long without this in my life? With long hair this is a definite must. Previously I used a normal hair brush, tut tut! But with such hair damage I thought it was time for a change.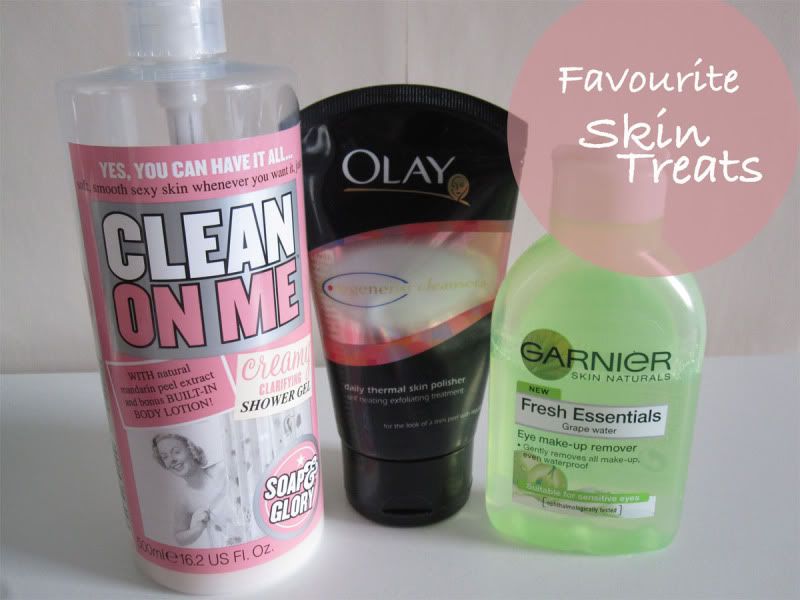 My skin has been awful recently so it's tricky to find anything that has particularly helped this month so my skin favourites are things that I've enjoyed using.
Soap & Glory Clean On Me -
I love this shower gel and seriously, a little goes a long way. I've had this bottle for months and I've still got plenty left. (And don't worry I do shower regularly I just only use one pump at a time.) This leave my skin feeling super soft and smells incredible.
Olay Regenerist Thermal Skin Polish -
Now this product is designed for older skin and as I'm 23 it's not something that I's usually go for, but believe me when I tell you that it's amazing. It's a heat warming exfoliator that leaves my skin feeling soft and pampered. The warming aspect feels luxurious on the skin and with the winter months fast approaching it's a perfect addition to the bathroom cabinet.
Garnier Fresh Essentials eye make-up remover -
Now don't get me wrong this is a fantastic eye make-up remover but with my allergies worse than ever I've been using it to bathe my sore and itchy eyes. Perfect.
My lovely make-up favourites. I've not been doing anything special this month, just a basic neutral eye and pretty natural face but these products have come in very handy.
Rimmel Clear Complexion Clarifying Powder -
After falling out with my Mac Natural Skin Finish (we just don't have a good relationship) I decided to give this one a go and I'm in love. It's rather cheap but sets my foundation perfectly. I've hit pan so I think it's time to buy a new one.
Mac Studio Finish Concealer NW20 -
This concealer is slightly too dark for me, and more fool me for thinking that I'm not as pale as a milk bottle, but I've reestablished the love with it. I used to apply if after my foundation which is probably the most common way to apply, but now I apply it first. It covers my skin flawlessly (well mostly) but this way I don't get a patchy finish.
No7 Natural Blush in 12 Coral Flush -
I've had this blush forever and normal team it with a cream blush, but recently I've been wearing it on it's own. The colour is lovely and really creates a subtle look for work, but is very buildable for a more dramatic look. Plus it suits my pale skin tone - what more could I ask for?
Urban Decay Naked Palette -
Well who hasn't heard of this one? It took me forever to get hold of due to it's popular demand, but after initially feeling overwhelmed by the vast selection of pretty colours I've never looked back. As you can tell Sin is my favourite colour from this palette for a all over lid colour and I love to team it with Smog or Toasted in the crease. I do tend to slick with what I know works well but I may try to break out of my comfort zone to utilise the other lovely colours, but for now that's what I like.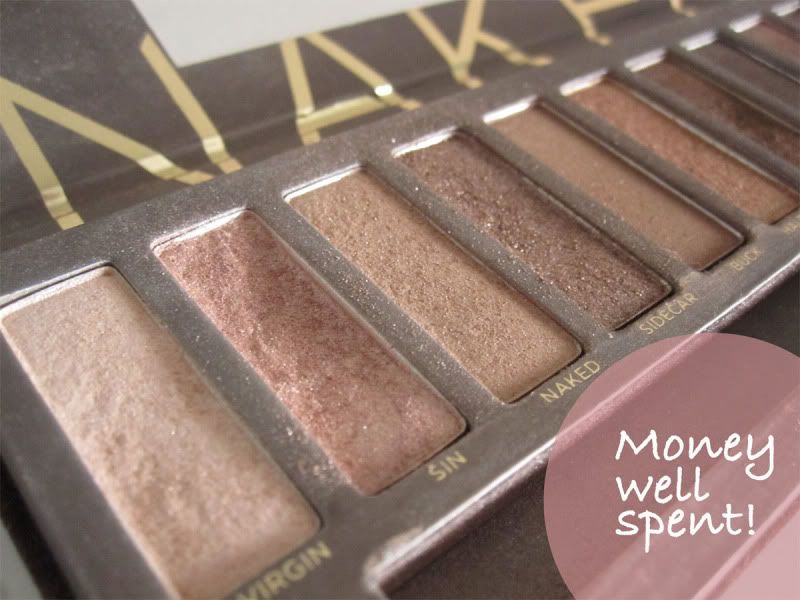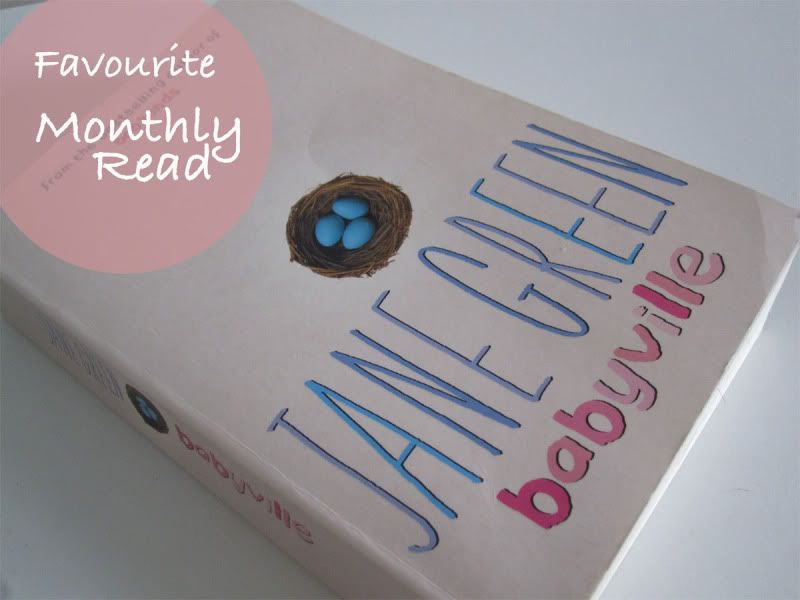 Finally my favourite
monthly read:
Babyvillie by Jane Green -
If you've read my monthly reads page you'll know that I gave this book a rather good rating, if not what are you waiting for? Go and take a
look
. I really enjoyed the story and her writing kept me hooked throughout, so I recommend that you pick it up if you get a chance.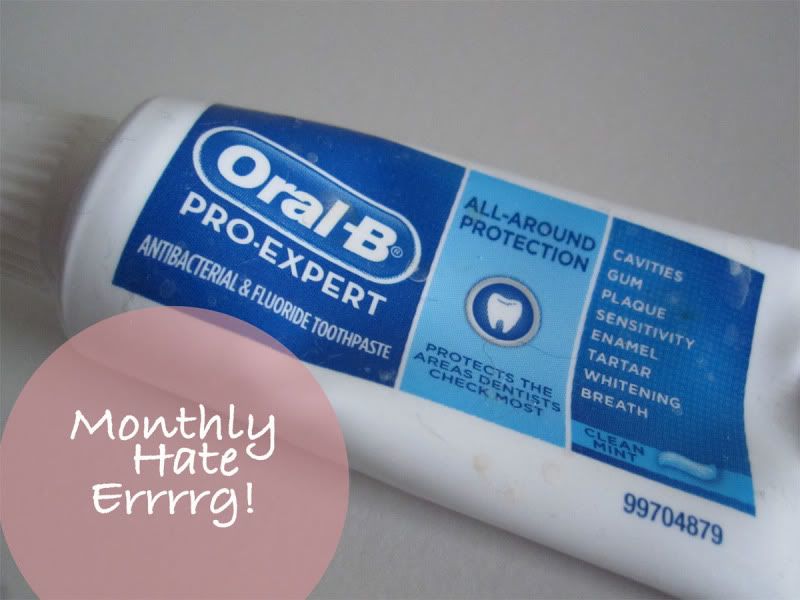 I couldn't leave without sharing a monthly hate now could I?
Oral B Pro-Expert Toothpaste -
I had to add this one, though I've heard a few people that like it, so I guess it's one of those marmite products. I received this sample when the product was first release and never got around to trying it, until we ran out of toothpaste one morning that is. Now the factor that put me off was the taste, Michael describes it as cleaning your teeth with cough sweets and he's dead on. I loved the gritty texture though and I felt it gave my teeth a good clean, I just couldn't get over the awful taste... that stayed with me all day might I add. I think Oral B need to re-think the taste and then for me it would have probably made it into the monthly favourites rather than the hates.
That's it from me for this month, but what have you all been loving in August?
Speak Soon,
Katie
x