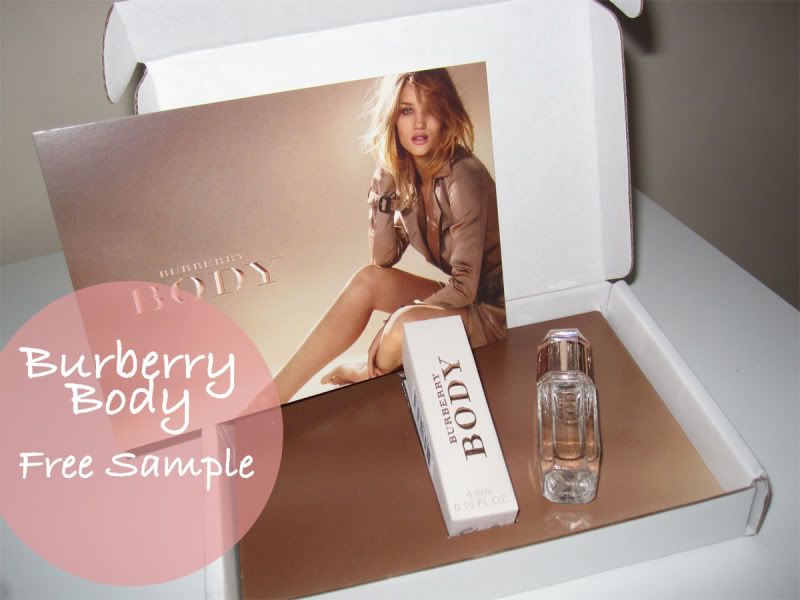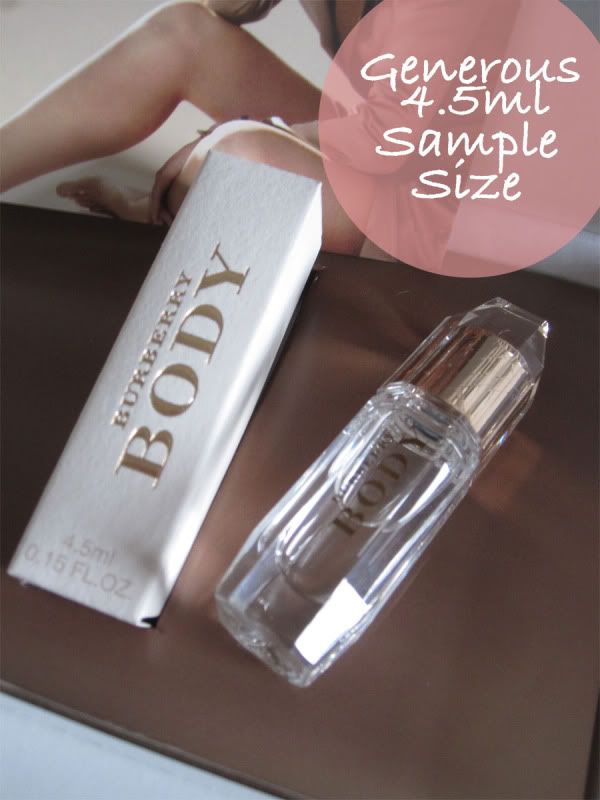 Look what Mr Postman brought me. I never thought of myself to be a fragrance fan, but from looking at my ever growing collection it seems that I am, so to try out the new fragrance from Burberry was a bit of a treat.
Burberry Body Eau De Perfum 60ml Retails for £55.
Here's what Burberry say's about their new fragrance:
♥
An effortlessly sensual, feminine fragrance with an eclectic combination of refined ingredients.
♥
Top notes of fresh green absinthe, illuminating peach and delicate freesia.
♥
Floral heart notes of natural rose absolute, iris and warm sandalwood
♥
Base notes of woody cashmeran, creamy vanilla, amber and musk
I've always been slightly put of from Burberry due to their 'Chav' label which I'm not sure if they will ever shake, but I cannot refuse a freebie and I'm impressed. As you'll probably know if you 'liked' Burberry on facebook you got a chance to try out their new fragrace Body, and mine came yesterday. Now I'm useless with describing scents but to me I feel that it's a perfect autumn/winter fragrance. Though I believe that it's quite a mature smell and I can imagine it's something my Mum would wear, or even someone around the late 20's that has a more elegant dress sense than me. (Pretty much Burberry's target market, or what I would assume to be their target market.) Saying that I will give it a go and if it's not me I'll pass it on for someone else to enjoy.
I like the bottle but that's probably because it's miniature and I love anything travel size. If this is the full size design I'm not sure if I'd be over the moon with it sitting on my dressing table/living room shelves. haha.
Overal I'm very grateful for the free sample and cannot wait to try it out, maybe tomorrow will be the day. I hope that I don't fall in love with the scent because I'm not sure that I could afford the high price tag, but for a high end fragrance it's pretty average.
What's your favourite Autumn/Winter scent?
Speak Soon,
Katie
x
All product information taken from the burberry website. I'm not being paid for this review (I wish) I was just sent the sample along will many other lucky followers.