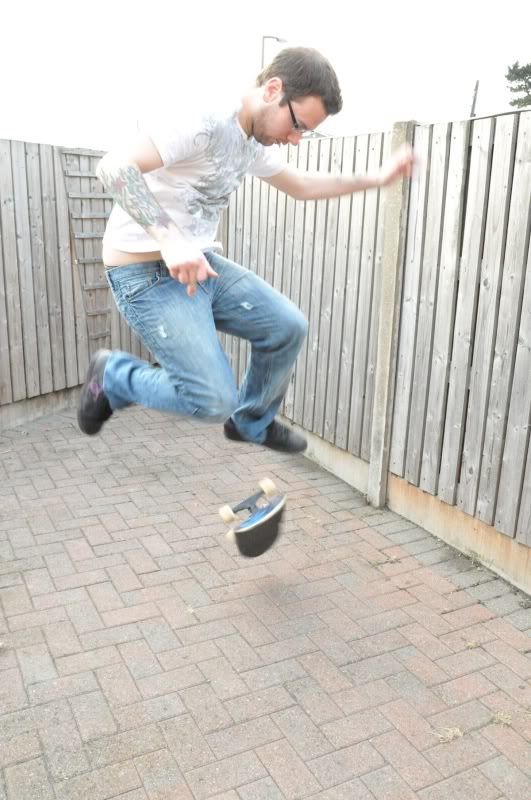 I married a Skater Boy. He started skating long before I even knew him, but has not really touched his board for years until this week when he turned around and said, "I really want to start skating again." Which then turned into,
Katie,
" I don't want this Coffee table anymore"
Mike,
"Can I grind on it?"
(Think skateboards people!)
Katie,
"Will you move the old TV stand into the garage please?"
Mike,
"Can I grind on it?"
(Clean minds please.)
So there we have it. Welcome to my life. As long as he stays in one piece I'm happy as long as he's happy.
Speak Soon,
Katie
x